UDAWALAWA ELEPHANT SAFARI
$160
per person
Udawalawa National Park was designated as a national park to provide a haven for wild animals that were initially displaced by the construction of the Udawalawa Reservoir. Encompassing an area of 30,821 hectares, you'll be able to spot wild Sri Lankan elephants, dozens of water birds and other animals that thrive here. The park is one of the more popular reserves on the island. The Udawalawa Elephant Transfer Home is located within the park as well. Established in 1995, it's home to over 65 orphaned elephants, where they are taken care of until they're old enough to be released back into the wild. The months between May to September are said to be the best time to spot animals, as most of them leave the thick jungles in search of water.
Destination

Departure Time

Daily

Included

AC Transport

All Tickets

Breakfast

Refreshments

Tour Guide

Travel Insurance

Not Included
1
Udawalawa National Park Safari / Elephant Trail (6.00 Am / 2.30 PM - Approx. 3 H)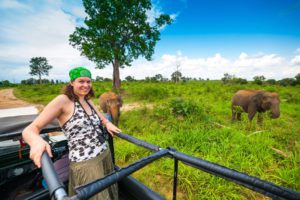 2
Elephant Transit Home (06:00 AM, 09:00 AM, 12:00 Noon, 15:00 PM And 18:00PM)
The Elephant Transit home, located inside Udawalawa National Park was built to look after and rehabilitate orphaned or injured elephants.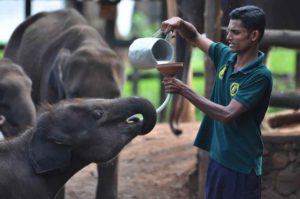 3
Experience Chena Cultivation And Lifestyle (AM / PM)
Chena cultivation is a traditional, eco-friendly method of cultivating crops like rice, beans, etc. Before the park was designated as a national park, the farmers used chena cultivation inside the park, but after the park was marked as protected, they were removed from the wildlife area.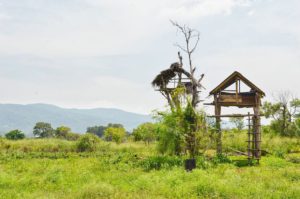 4
Camping In Wildlife Destination And BBQ Around Fire Light (Overnight Stay)
Spend the night surrounded by the rugged Sri Lankan wilderness. Gather around a campfire as you listen to the soothing sounds of nature buzzing around you, before spending the night under the stars.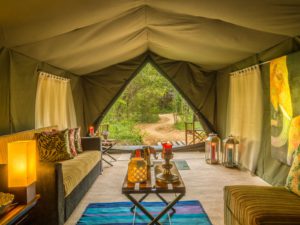 Tour Conditions:
Children 4 Years +11 months and younger are complimentary when accompanied by a paying adult.
All children must be accompanied by an adult.
This activity is subject to cancellation based on inclement weather. Activity can be rescheduled or the payment could be refunded.
Special Remarks:
You can enjoy Udawalawa National Park safari and chena experience either morning or evening accordingly.
Overnight stay at camping site includes dinner & breakfast
Within 24 hours prior to the scheduled starting time: 100% Cancellation Fee.
No Shows – 100% Cancellation Fee.