WELLAWAYA DAY EXCURSIONS
$195
per person
Off the beaten path, Wellawaya is a small town located near the iconic Buduruwagala carvings. Though untouched by the hands of tourism, it's the ideal place for to relax and enjoy the slow pace of life in the countryside. Observe the gentle, soothing sounds of nature or watch wild Sri Lankan elephants roaming free and playing near the Handapanagala Tank, embark on a wildlife safari as you keep an eye out for the island's most exotic creatures, spend your day hunting for waterfalls as you trek through mountains or explore through archaeological sites. Wellawaya is located in the Monaragala district of Sri Lanka and is close proximity to many historical sites that should not be missed.
1
Activity 01: Bird Watching (4.30 AM And Evening)
Sri Lanka is blessed with a wide range of colourful birds; both migratory and endemic to the island. Grab your binoculars and get read to embark on a bird watching expedition.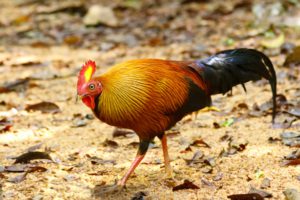 2
Activity 02: Cycling To Ella Wala Waterfall (AM)
Stretch your legs and get on a bicycle for an exciting adventure of waterfall hunting. Cycle through winding roads before reaching the cascading beauty of Ella Wala waterfall.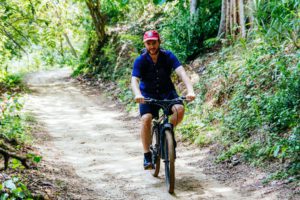 3
Activity 03: Ella Wala Fall
Ella Wall Fall is a small waterfall located in Wellawaya. Trek through a thick jungle, approximately 5 kms away from the main town and you'll find yourself face to face with this cascading beauty. With a natural pool at the base, it's the ideal place for a refreshingly, cold bath right after your hike!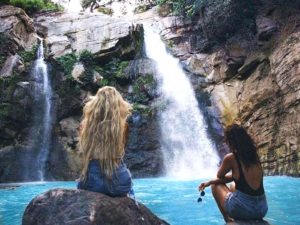 4
Activity 04: Tree Trail
With so much natural beauty around the area, travellers can embark on a scenic trail as they learn about the lush flora that thrives here. As Wellawaya is still a quiet town without many tourists, nature remains untouched and therefore flourishes. Learn about the plants, flowers and trees as you enjoy a tree trail in Wellawaya.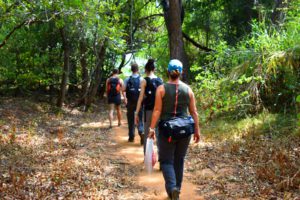 5
Activity 05: Buduruwagala Temple
Most famous for having the tallest statue of Lord Buddha, the Buduruwagala Temple is a historic site that dates back to the 10th century. The statue towers approximately 51 feet in height. In addition, there are seven other statues located here, and hence its name translates to the 'rock of Buddhist Sculptures'. Of the three carved statues on the wall, the middle one is said to be that of Buddha while the one of the right is believed to the mythological figure in Buddhism known as the Bodhisattva Avalokitesvara, while the figure on the left is said to be his consort- Tara.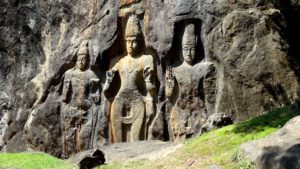 6
Activity 06: Handapanagala Tank
Wildlife lovers will seek great joy in visiting the Handapanagala Tank. Located roughly 16km from the main town, the tank is fed by the Kirindi Oya and attracts plenty of wildlife during the drought season, especially wild elephants! Visit early evening for a chance to spot these gentle giants frolic and enjoy the true beauty of nature.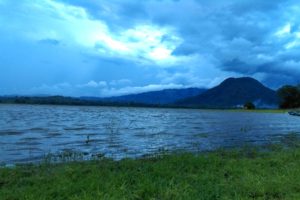 7
Activity 07: Night Walk
A quiet stroll in the night will introduce you to a different side of the island. From croaking frogs to chattering crickets, there's a lot that goes bump in the night here!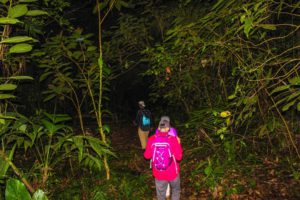 8
Activity 08: Organic Gardening
Blessed with rich soil, organic gardening is a popular pastime in Wellawaya. Stroll through vegetable patches, help the locals or simply watch them as they take care of the fresh produce. Blessed with rich soil, organic gardening is a popular pastime in Wellawaya. Stroll through vegetable patches, help the locals or simply watch them as they take care of the fresh produce.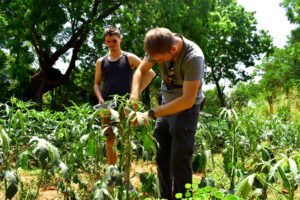 9
Activity 09: Experience Traditional Village Chena Cultivation
Chena is the oldest form of cultivation on the island, with a history dating back 5000 years. This traditional practise was most commonly used by ancient Sri Lankans who cultivated land while ensure the environment was unharmed. The rain-fed lands that grew their crops of vegetables, grains, cereals and greens were known as Chenas. There's 4 types of Chenas called Navadali Hena, Ath Danduwa Hena, Hen Kanaththa and Mukulan Hena.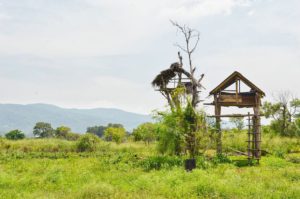 10
Activity 10: Boat Journey In Etili Wewa, Cookery Demonstrations
The Etili Wewa is a lake near Wellawaya. A scenic boat ride through the glistening waters is a great way to spend a lazy afternoon observing the myriad of wildlife that thrives in the area.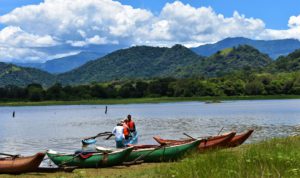 11
Activity 11: Enjoy Traditional Village Lunch And Dessert In Nature
A traditional lunch made in the remote village will give you the most authentic experience of Sri Lankan cuisine. Indulge in the rich spices and tantalizing flavours and you savour the delights of a local meal.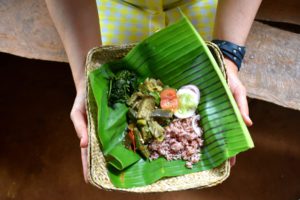 12
Activity 12: Hike To Viewpoint To See Beautiful Rural Setting & Sunset
Experience natural habitat of wild animals, birds throughout the tour (9.00 AM - 5.00 PM) Immerse yourself in the exotic wildlife that thrives in Sri Lanka as you embark on an exciting wildlife safari through the island's national parks. Get a glimpse of endemic and migratory birds that visit the island and a range of other wild animals from elephants, deer, wild boar and more.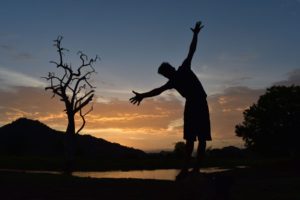 Tour Conditions:
Children 4 Years +11 months and younger are complimentary when accompanied by a paying adult.
All children must be accompanied by an adult.
This activity is subject to cancellation based on inclement weather. Activity can be rescheduled or the payment could be refunded.
Special Remarks:
Activity schedule / time can be change due to weather and practical reasons.
Accommodation charges has not been included in the package and we would arrange accommodation facilities on your request and additional charges  will be added.
If you are looking only for selected activities of the package please refer to our Experiential Tours or make an inquiry.
Within 24 hours prior to the scheduled starting time: 100% Cancellation Fee.
No Shows – 100% Cancellation Fee.