DAMBULLA/SIGIRIYA DAY EXCURSIONS
$250
per person
Dambulla and Sigiriya are two of the most popular, historic towns in Sri Lanka. Sigiriya is famed for its dramatic Sigiriya Rock Fortress built by a patricidal king who dreamed of building his palace in the sky and his kingdom around it. The immaculately designed, advanced water gardens, the beautiful frescoes of deities adorning the rock face and the stunning panoramic view from the peak are some of the main attractions at Sigiriya Rock. Dambulla is iconic for the Dambulla Cave Temples, home to a plethora of images and statues of the Buddha.Less than 30 minutes from each other, Sigiriya and Dambulla are the stunning historic attractions in the country.
Destination

Included

AC Transport

All Tickets

Breakfast

Refreshments

Tour Guide

Travel Insurance

Not Included
If you're not afraid of heights, a hot air balloon ride will be just what you need before you leave the island. Enjoy the jaw-dropping bird's eye views as you sail across the skys!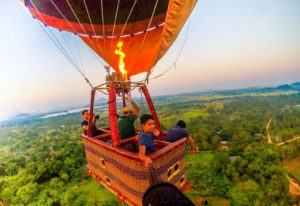 2
Hiriwaduna Village Tour
Experience a traditional village lifestyle as you explore the quiet village of Hiriwadunna. Explore the countryside with a trek to a man-made reservoir, embark on a boat ride and hop on a cart as you travel through paddy fields and vegetable patches before resting at a local house for some scrumptious lunch!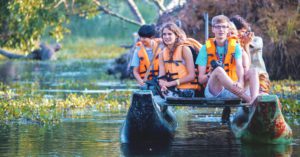 3
Climb Sigiriya Rock Fortress
The iconic fortress in the sky, Sigiriya Rock Fortress was built by King Kasyapa after he murdered his father, the king, to seize the throne. Fearing for his life, he fled to the rock surrounded by thick jungles, where he built his kingdom and his palace. The grounds are cleverly structured into advanced water gardens, while a section of the rock displays a gallery of deities as you ascend approximately 1,200 steps to reach the summit.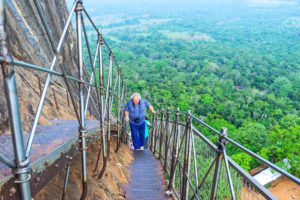 Elephant Back Safari in Sri Lanka brings in many joys. These majestic beasts, the safari locations in close proximity to the cultural attractions and the safari terrain add up to bringing one of the most memorable holiday experiences in Sri Lanka.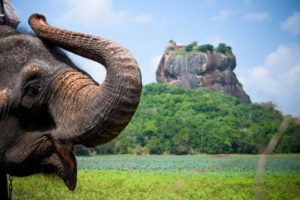 5
Kaudulla National Park Safari
Most commonly known for the colourful and diverse range of birds that call it home, Kaudulla National Park is also home to elephants, deer, wild boar, leopards and sloth bears. The month of September is the best time to look for elephants in the park, as you'll be able to find them gathered around the Kaudulla tank during the drought season.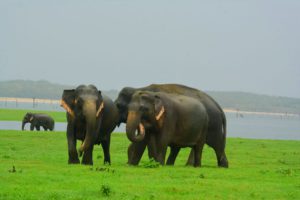 6
Ritigala Monastery By 4 By 4 Jeep
Tucked away in the midst of a protected nature reserve, the Ritigala Monastery is an archaeological treasure, with a history dating back to 1st century BCE. Ritigala is the highest mountain in the northern region of the island towering approximately 766m above sea level. Keen explorers will stumble across ancient ruins of the monastery, a man-made reservoir, courtyards, stone bridges and more.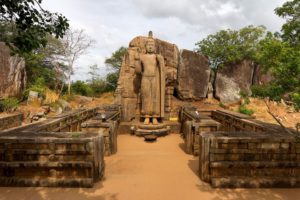 7
Minneriya National Park
The Minneriya National Park has recently gained popularity after being featured on NatGeo for the largest congregation of wild elephants; dubbed, The Gathering. Visit between the months of July to October; where the season is dry, which draws more than 300 elephants to travel to the nearby Minneriya Tank in search of water. Besides elephants, the park is also home to crocodiles, purple-faced langur, painted stork and a plethora of colourful birds, both endemic and migratory. Embark on an exciting safari to watch Sri Lanka's gentle giants in their natural habitat.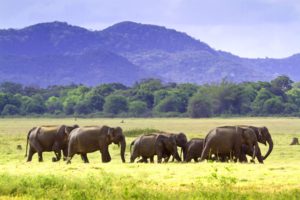 Tour Conditions:
Children 4 Years +11 months and younger are complimentary when accompanied by a paying adult.
All children must be accompanied by an adult.
This activity is subject to cancellation based on inclement weather. Activity can be rescheduled or the payment could be refunded.
Special Remarks:
Activity schedule / time can be change due to weather and practical reasons.
Accommodation charges has not been included in the package and we would arrange accommodation facilities on your request and additional charges  will be added.
If you are looking only for selected activities of the package please refer to our Experiential Tours or make an inquiry.
Within 24 hours prior to the scheduled starting time: 100% Cancellation Fee.
No Shows – 100% Cancellation Fee.